Casey Donahew
Keep up with Casey Get on the list!
About Casey
Over the last 18 years, Casey Donahew has risen from a favorite on the local Texas music scene, racking up 21 #1 singles, to a nationally hot touring act who consistently sells out venues all across the country.
Donahew has released eight independent albums to critical and commercial acclaim. Donahew's STANDOFF, quickly topped the iTunes Country Chart at #1, upon its release, and his follow-up album ALL NIGHT PARTY, out on August 19, 2016, immediately rocketed to #3 on the Billboard Top Country Albums Chart, #13 on the Top Album Sales Chart and Top Current Album Sales Chart and #40 on the Billboard 200 Chart. The project also took the #2 spot on the Internet Albums Chart and landed at #3 on the Independent Albums Chart. His 15th anniversary record titled 15 YEARS, THE WILD RIDE, a collection of Donahew's most popular songs, and the ones that droves of fans sing night after night at his live concerts, was inspired by and became a gift for those fans who remain loyal in Donahew's standing-room-only audiences. His current album ONE LIGHT TOWN, garnered Donahew his latest #1 single, "Let's Make A Love Song, which was the #1 most played independent song on country radio for 2019 and had BILLBOARD spouting upon its release "…'Let's Make A Love Song' has radio written all over it".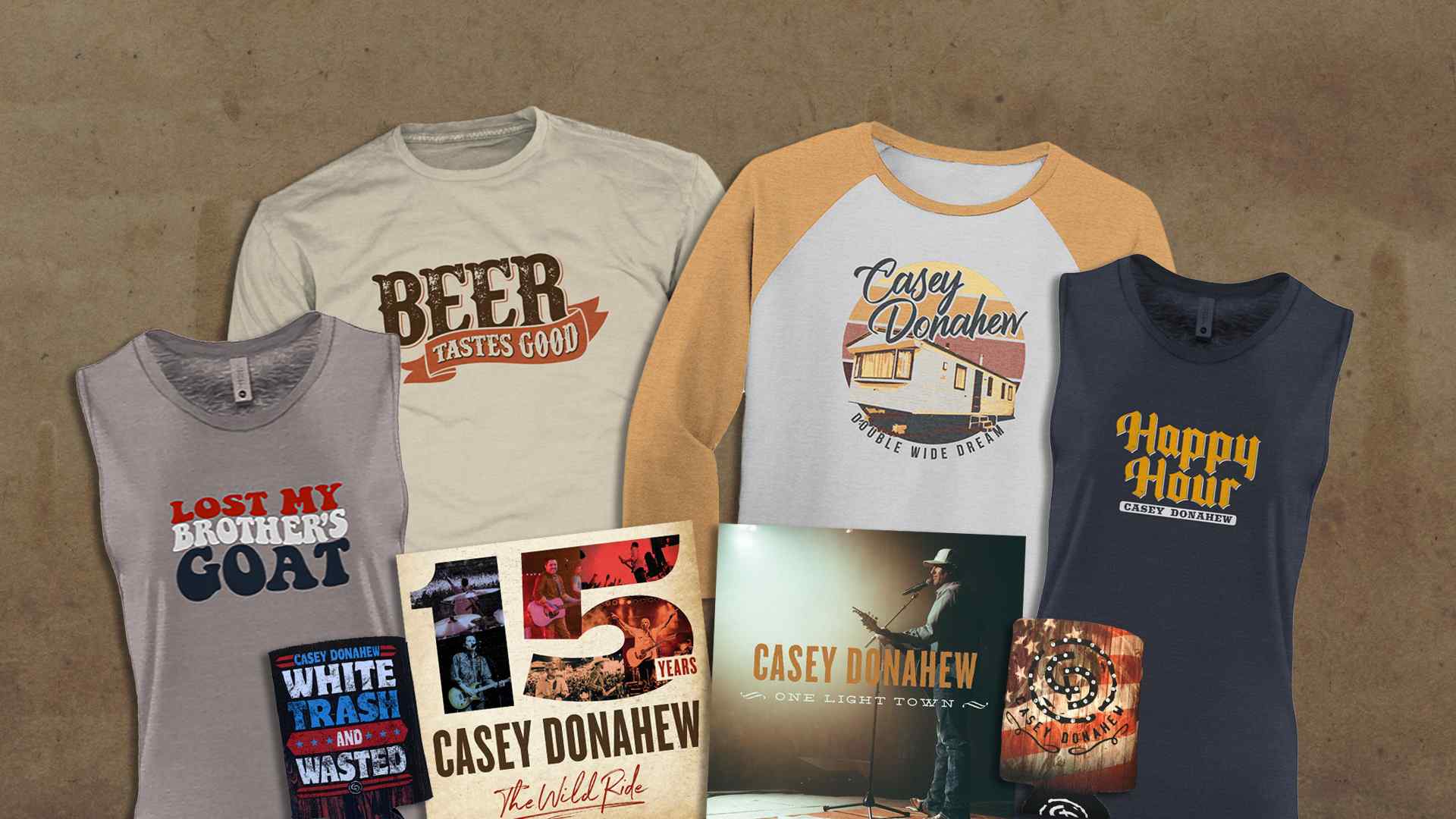 Shop
Get Music, Apparel and more at the official Casey Donahew store
Have a question
for Casey? Contact Us!